At Baltimore Limos, we believe that a great service is the foundation of a successful trip. We also know that when you're satisfied with the service you receive, it's easier to spread the word about us. That's why our clients are so important to us. It doesn't matter what kind of event you're planning—a wedding or a corporate retreat or just a night out with friends—Baltimore Limos can help make it happen. We offer a wide range of vehicles and options, including limousines, party buses, sprinter vans, motorcoaches, coach buses and charter buses. Our shuttles are perfect for transporting groups of people from one place to another on short notice. Whether you're looking for transportation for your next big event or just want to have fun traveling from point A to point B in style, we've got exactly what you need!
Baltimore Party Bus Rental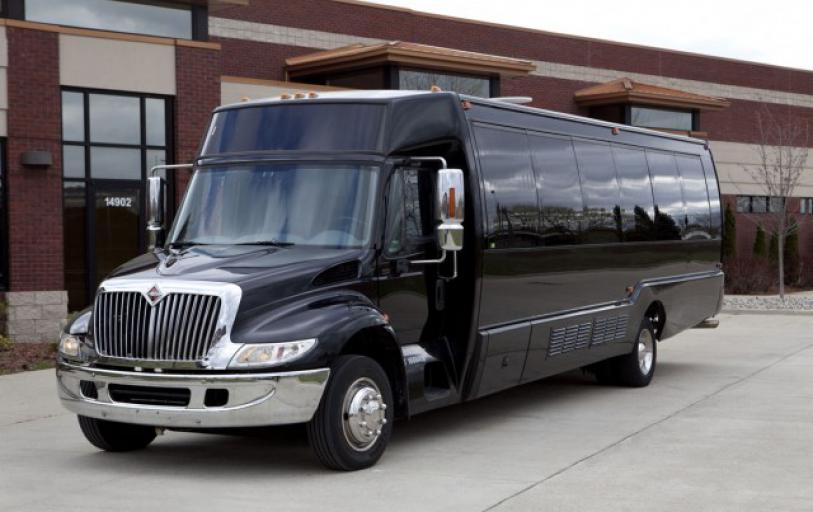 Get ready to party like rock stars with your friends and family with our luxurious Baltimore party buses. Whether you are looking to have a great time celebrating a birthday, bachelor/bachelorette party, wedding, prom, or bar crawling our party buses in Baltimore will have all your transportation needs covered. Our professional and dependable chauffeur service will make sure you arrive to your destination safely and on time. Our Baltimore party bus service is the perfect solution for all your group transportation needs. Rent from the most popular party buses in Baltimore!
Baltimore Charter Bus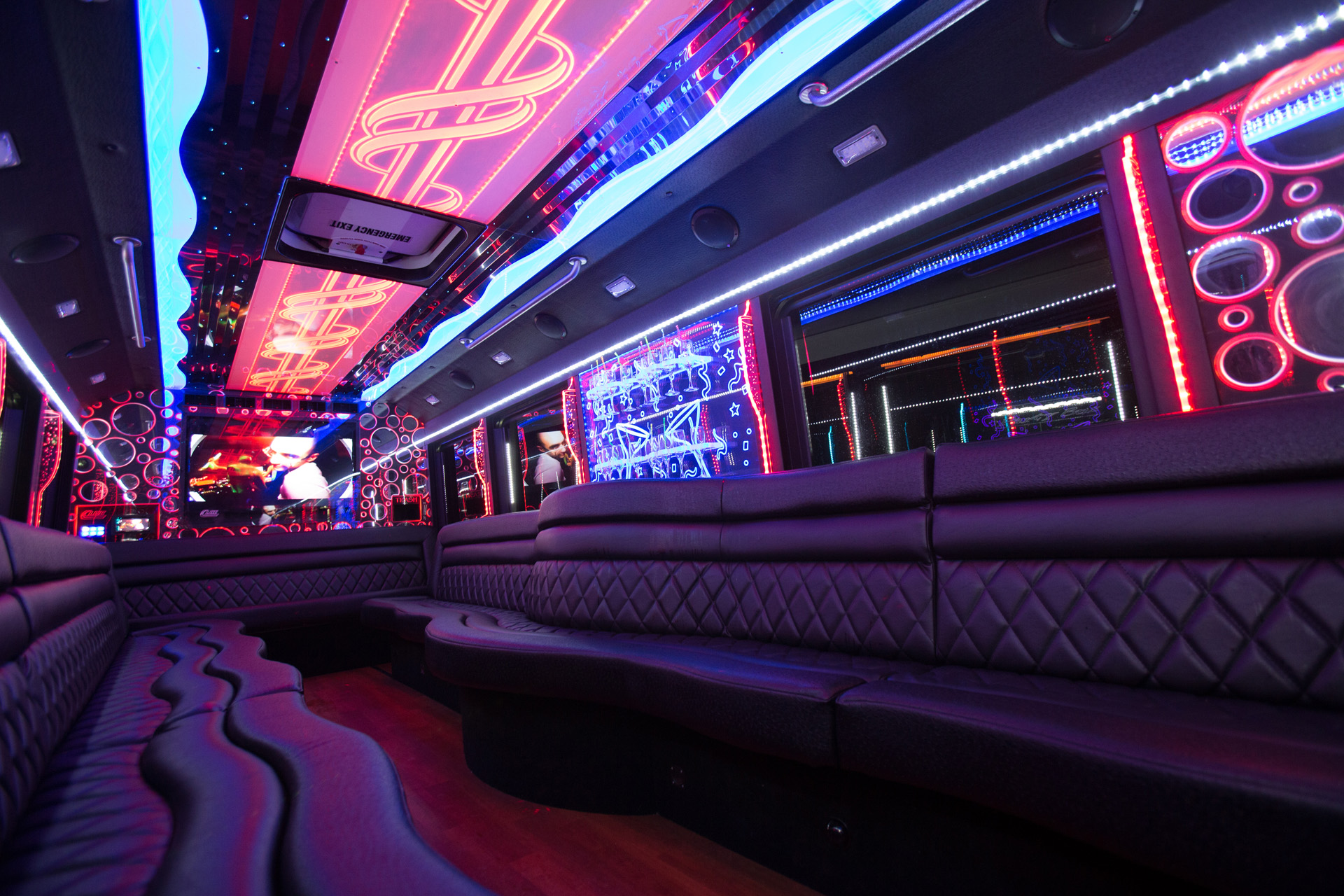 Get ready to party like rock stars with your friends and family with our luxurious Baltimore charter buses. Whether you are looking to have a great time celebrating a birthday, bachelor/bachelorette party, wedding, prom, or bar crawling our party buses in Baltimore will have all your transportation needs covered. Our professional and dependable chauffeur service will make sure you arrive to your destination safely and on time. Our Baltimore party bus service is the perfect solution for all your group transportation needs. Rent from the most popular party buses in Baltimore!
Baltimore Sedan Service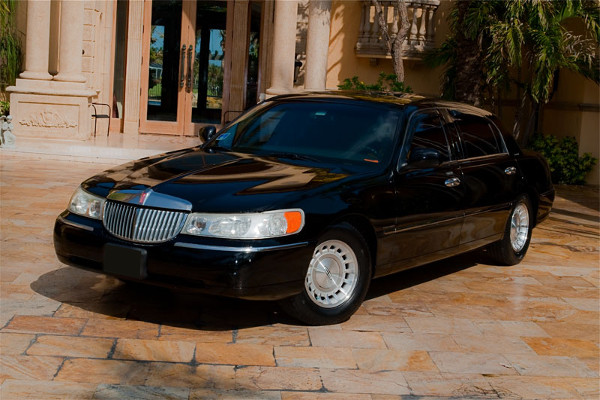 Our Baltimore sedan service can take you to and from the Baltimore/Washington International Thurgood Marshall Airport or to any destination you desire. Baltimore sedan service will provide you with a comfortable, safe, and reliable ride to your destination no matter where you want to go. We can be your designated driver for an evening as you travel to some of the hottest clubs in Downtown Baltimore. We are a full service Baltimore sedan company with a large selection of Town Cars.
Baltimore to Airport Shuttle Service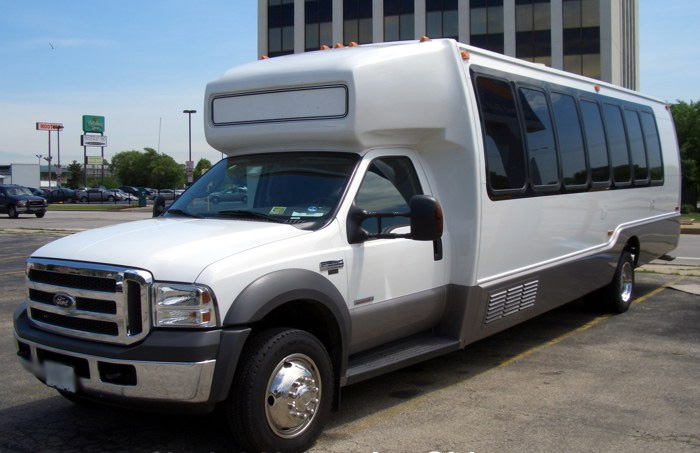 Need Baltimore shuttle service ? You can count on Baltimore Shuttle for dependable on time shuttle service. Our Baltimore Shuttle will take care of all your travel needs. Enjoy our comfortable door to door transportation throughout Baltimore in the newest and cleanest shuttle buses in Baltimore. Contact us today for all your Baltimore transportation needs.
| Number of Guests | Party Vehicle | Hourly Rates |
| --- | --- | --- |
| Party Bus | 12 to 28 | $80-$300 |
| Large Limo | 9 to 12 | $80-$300 |
| Small Limo | 6 to 8 | $45-$70 |
| Luxury | 3 to 4 | $80-$300 |
What is a Party Bus?
You have a couple options when thinking about a party bus, you can get a Party Bus or a Limo. Both types of vehicles are great options as they can seat from (10 people) to large groups (40-50 people). The party bus is very much like a limo, the driver becomes your own personal chauffeur. There is an array of different types of cars to suit your different taste and the mood for your overall event. Pick and choose whatever style, color and feel you want for your car and have a fun time with your friends and loved ones.
Shuttle Services for Employees
Are you looking for employee shuttle services? If so, then we can help. Our company provides employee transportation and limo rentals, including passenger vans and buses. We also provide luxury shuttle service for all occasions including weddings, proms and parties. Our vehicles come with many amenities such as surround sound system with DVD player/TV screen available at no additional cost!
Wedding Shuttle Services
If you're planning a wedding in Baltimore, MD and need transportation for your guests, consider our limousine rental services. We offer wedding shuttle bus rentals and more! Wedding shuttle buses are great options for large groups of people who need to get from one location to another throughout the day. Baltimore Limos has been providing transportation in Baltimore and surrounding areas s, so we know how important it is that your guests arrive safely at your reception or ceremony site.
Convention Shuttle Bus Rental
Convention shuttle bus rental is a great way to get your attendees to and from the event. They can be used for both in-city and out of town events, even if they're not located near a major airport. Shuttle buses are often used by companies with multiple locations for transportation between those sites, or by event organizers looking to move people around efficiently at large events. The buses are also popular with tour operators who want to give their passengers an experience that goes beyond just riding in a car or on a train. You can rent these vehicles whether you're planning an international conference or simply hosting a local business meeting or networking event.
Religious Group Transportation
Religious group transportation is also a great option for your congregation. We have a variety of vehicles and services to suit your needs. Whether you're planning a day trip or need transportation to the airport, we can provide you with the best possible services. If you're looking for religious group bus rental in Baltimore, MD we have what you need! We also offer religious group bus rentals in Maryland and across the United States!
Event Transportation Services
Baltimore Limos is your best choice for event transportation services in Baltimore. Whether it's a convention shuttle service, religious group transportation, wedding shuttle service or another type of event travel, we have what you need!
Hospital Shuttles
You're in the hospital and need a ride. We can help! Our limo service offers hospital shuttles for patients, visitors, medical staff and students. We also offer special rates for medical residents who are learning the ropes at their new employer's hospital or practice. Our luxury transportation vehicles are equipped with all of the amenities that you would expect from a first-class limousine company: flat screen TVs, climate control systems, DVD players, high-end stereo systems with MP3 jacks and USB ports for connecting your personal devices. We'll even provide blankets if you need them!
Prom
Prom is a big event for high school students, and it's also one of the most exciting times in their lives. The prom is held at the end of the school year, and it's a great time for students to dress up, eat dinner together and dance with their friends. Prom can be stressful because there are so many things to do during this special evening but Baltimore Limos will make sure that everything goes smoothly on your special night!\
Birthdays
Birthday trips and parties are one of the most enjoyable ways to celebrate a birthday. If you are planning this type of celebration, our limo rentals can help make it an amazing experience for everyone involved. Birthday celebrations and trips can be planned in just about any way that you want them to be, but there are some general guidelines that we like to follow when planning our own trips. If you're interested in learning more about what we do and how we can help you plan your next trip or party, keep reading!
Bus Rental for Religious Groups
Are you a member of a religious group and need to travel to Baltimore, MD? Or maybe Washington, DC? Perhaps Annapolis, MD or Frederick, MD are more convenient. If so, we can provide bus rental services at competitive rates. We can also provide limousine rentals for special occasions such as weddings or family events that may require transportation from multiple locations. Our fleet consists of luxury motorcoaches equipped with Wi-Fi access and onboard entertainment systems that include video monitors and DVD players.
Government & Military Bus Rentals
Our team is ready to help you with government and military bus rentals. We understand your needs and will work with you to find the best solution for your group transportation needs. Our customized group transportation services can be tailored to accommodate any situation, whether it's a company event or an official government or military function. We provide transportation for government and military personnel and their families, as well as groups traveling on official business, such as conventioneers, sporting events attendees and more. Our fleet includes motor coaches in all shapes and sizes – from 50 passenger buses up to 130 passenger motor coaches – so we have what it takes no matter how big or small your event may be!
Employee Shuttle Services
Employee shuttle services are a great way to transport workers at your company in style and comfort. Employee transportation is a specialty field, and we have the right vehicles for it. Our employee shuttle buses are well-appointed with comfortable seating, Wi-Fi, GPS tracking software and more. We also have limousines available for those occasions when you need something extra special. Our rental cars can be used for executive travel or official business trips. We handle all of your employee transportation needs while you focus on other tasks so that you can feel confident that your staff is getting where they need to go safely and on time—no matter how far away from home their destinations may be!
Corporate Travel Services
Corporate travel services are designed to help companies reduce travel expenses and improve employee productivity. Corporate travel services can include airline ticketing, airport transfers, hotel reservations and meeting planning as well as conference services and concierge service. Our corporate clients receive access to our trained staff of professionals who will plan your next company trip from start to finish. Our team is dedicated to providing the highest quality service at competitive rates that you can count on time after time!
Team Sports
Whether you're part of a sports team or just looking for a relaxing way to travel, we offer limousine rentals in Baltimore for all kinds of group transportation needs. Our fleet includes luxury sedans and SUV's as well as more extravagant limos that can accommodate up to 30 people. Our experienced staff can help plan your trip from beginning to end, including arranging airport transfers and hotel reservations if needed.
Company Travel
Company travel is a great way to get to know your coworkers. It can be a great way of building team spirit, trust, morale and even relationships. When you go on company travel together you are able to bond with your fellow employees in a different setting than the office. This can help you see them in their element when they're not at work and vice versa. This is also an opportunity for you all to get out of your comfort zone and try new things together as well as learn more about each other through shared experiences. Company trips are also beneficial because they allow people at various levels within an organization or company (from senior leadership down through lower ranks) interact on equal ground without any hierarchical issues present.
Field Trip & School Event Travel
School field trips are a great way for kids to experience new things and learn more about the world around them. If you're planning a school field trip, consider Baltimore Limos for your transportation needs. School events such as athletic competitions, plays and concerts require transportation for students and staff alike. For these types of events, Baltimore Limos offers school event bus rental services that can accommodate large groups in style. Our fleet includes shuttle buses, mini-buses, coaches and charter buses with seating capacities ranging from 26 to 80 passengers depending on your needs. You can rent one through our website or call us at 800-451-6725 with any questions you may have regarding rates or dates available.
Wedding Transportation
Whether you are planning a wedding or other special event, Baltimore Limousine has the right transportation for you. The best way to start is by contacting us so we can discuss all of your options. We have many different limo options and party shuttle buses available, as well as a car service if you just need help getting around town in style. All of our vehicles are immaculate and come with complimentary champagne on the way to your event!
Convention Shuttle Services
Baltimore Limos offers shuttle bus rental in Baltimore Maryland. We have years of experience providing transportation services for events like these, so we know how important it is to ensure everyone has a great time while they're there. We offer service in both the Baltimore region and all across Maryland so no matter where your event is taking place or where your delegates live, we can help! If you need assistance with any aspect of planning or organizing your next convention, please don't hesitate to contact us today.
Academic Charters
Academic charters can be used to transport students, faculty and staff. If you have an event on campus or at a nearby location, an academic charter will help keep your group together. The limousines are also great for transporting students to sporting events, field trips and other activities. We can pick you up at the airport and drop you off at the same location when your trip is over.
Off-Site Parking Shuttles for Companies
We provide reliable transportation to and from off-site locations through our extensive network of vehicles. Our shuttles can accommodate a large number of people at one time, making them ideal for construction sites, movie shoots, sporting events, wedding venues—or any sort of special event that requires large numbers of guests or workers to travel between different venues over the course of several days.